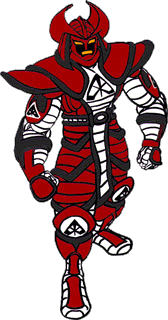 ---
Last Update: Friday, March 12, 1999
---
Welcome to Red Ronin's Homepage! It's been a long while since I had a site of my own. I hope you all like what you find here. I'm starting out slowly this time around. So updates may not come very often, but they'll always be right on time. If you need to contact me, you can always send me e-mail or stop by Secrets of the Game Sages and leave a message in the forums there. Take care, happy gaming, enjoy life!
---
Frames | Tables | Plain
---
These pages are Copyright © 1999 by Agronskey D. Hooper
(AKA Red Ronin, The Cybernetic Samurai)
all rights reserved.