AlwaysGame Tribal Emblem
Final
Hi, Guys!
Here is my nomination for a symbol to represent our intrepid family of warriors when playing HALO 2 and other games for Xbox LIVE. I hope this meets with your resounding approval. If any of you would like to receive higher resolution versions or PhotoShop versions, just let me know. In the meantime, take a gander and enjoy!
Clatu Verata Nicto,
Red Ronin, The Cybernetic Samurai
---
---
---
---
---
AlwaysGame Tribal Emblem
Alternates
I just couldn't resist working on these as well. Not to split the vote or anything, just something else to use if you choose. Don't worry Edge, I'll prepare both GAMECUBE and PlayStation 2 versions (maybe even Dreamcast too, for nostalgia's sake) when I get time.
HALO... 2!
---
---
---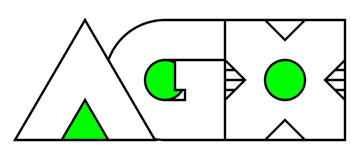 ---